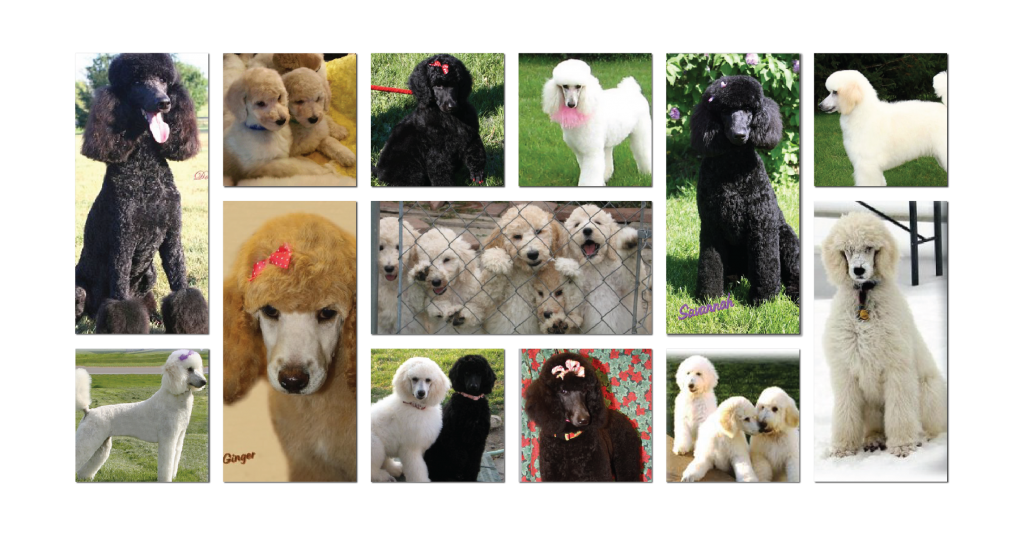 Our Beginnings
Our first standard poodle 'Puddin' , blessed our lives in 2004. Since that day our lives were never the same. Puddin' had convinced us that her legacy needed to continue. So that it has! Puddin' has produced remarkable litters.
Our gene pool has diversified and we have welcomed a few other pedigrees to our breeding program. This has allowed us to produce Westminster pedigrees and also a variety of colors including browns. Our puppies are raised in our home and have constant exposure to the sounds and activities of daily living. Our pups are handled from birth and at an early age, they are introduced to professional grooming equipment preparing them for their lifelong journey of routine care. We strive at making sure our pups are well adjusted and socialized with children of all ages and other pets. They get frequent visits by our children and their friends as well as from our family cats.
Click here for announcements concerning upcoming litters.
Our Commitment To You
Whether you are purchasing your pup as a pet or a breeder/show, we are here for you 24/7. We offer lifelong mentoring and give counsel whenever needed. If we can't answer a question, we do our best to find the answer from a reliable source. As your breeder, we hope that you feel you are part of our extended family. We appreciate photos and referral letters, and we encourage you to keep in touch.Please share your poodles life adventures with us because we will always care.