Apply for a Countryside puppy here.
What goes into getting an AKC Registration.
Join the waiting list for a specific color or sex if unavailable.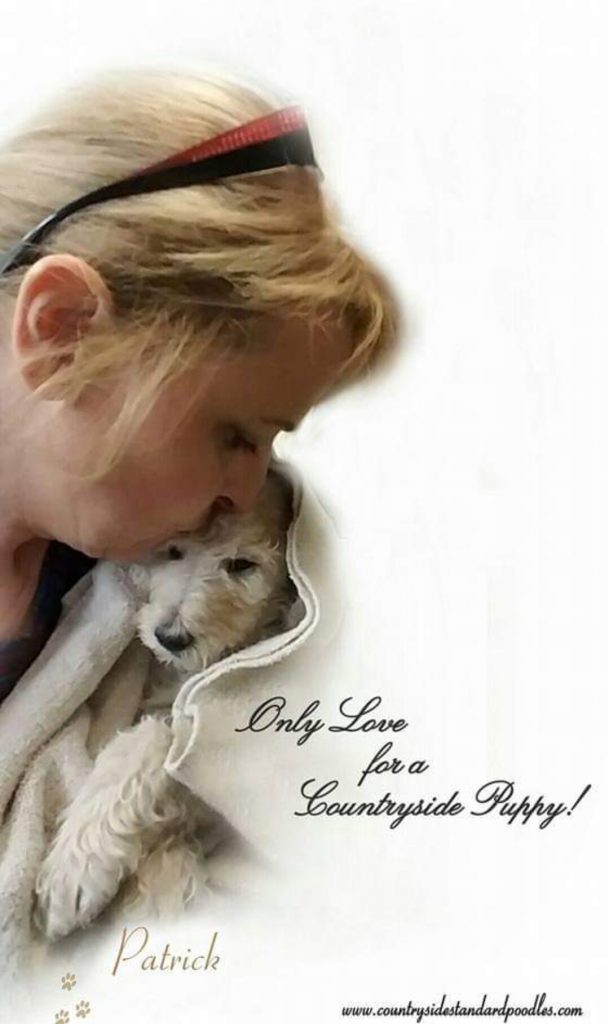 Standard poodles are a great choice of breeds, but you must keep in mind that first off, they have a long life span. Not only are they long living, you must also consider having the advantage of a non-shedding coat. The coat does require frequent upkeep and grooming for health and of course, beauty. Standard poodles give unconditional love and companionship for many years.

Because of their non-shedding coat, poodles have been recommended for allergy related lifestyles. If you find this is the reason for your purchase, I would recommend you contact me to allow me to share my knowledge and experience as an RN. This is to make sure that this choice is not only the right one for you, but it is done with teaching and full understanding of the relationship of allergy free and the poodle.

Our pups are raised with their health and well being in mind. They are handled at birth and daily, therefore giving us the knowledge we need to help place the right pup with you.
---
Preferences
By filling out the placement application provided, we are better able to understand and feel confident in choosing the best puppy for your family and lifestyle.
We understand that people coming to pick out their pup may only spend a limited amount of time seeing the true behavior of that pup. With that time and your detailed information on your application, we feel we can make a knowledgeable choice in matching up a lifelong family member for you .
For those who let us make their choice for them, this application will give us all the needed information to make the best choice.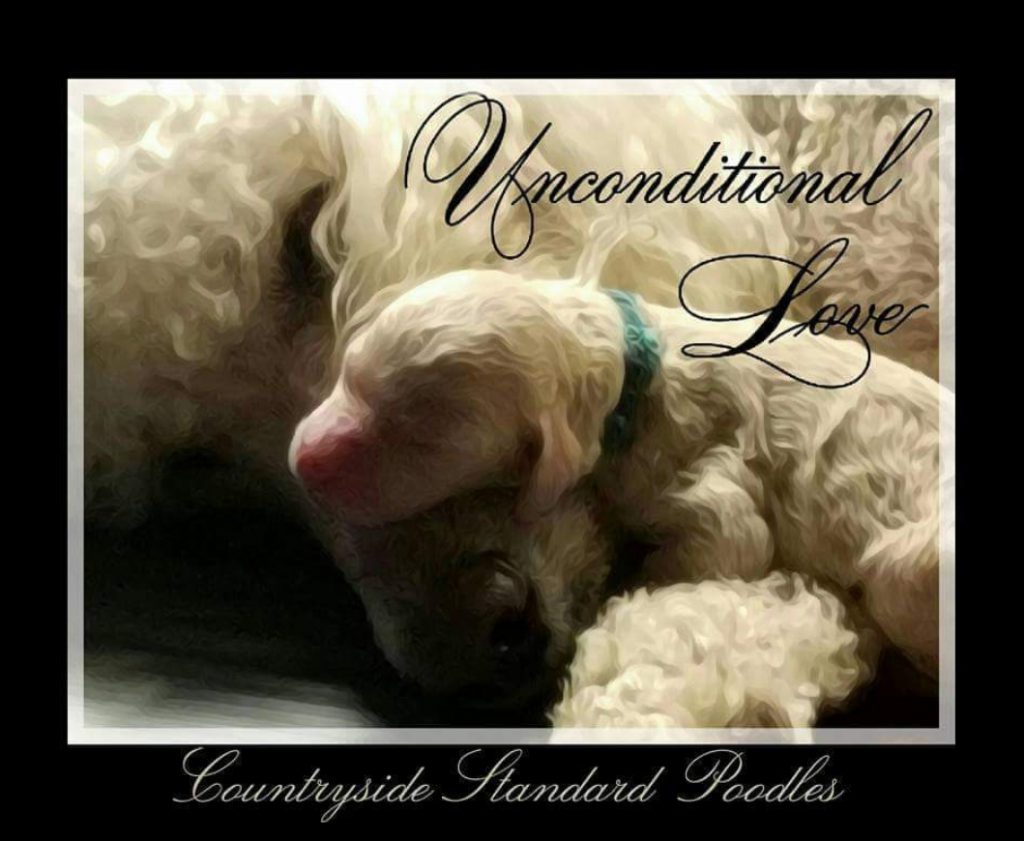 Obligations
Your new pup will be professionally groomed, with an AKC Pedigree, an up to date shot record, and a veterinary health check and health guarantee. Those that are purchasing a pet will be required to spay or neuter their pup. With proof of neutering/spaying from a licensed veterinarian, they will be given the AKC application to register their pup. Those who purchase with unlimited AKC registration will be given their application at time of sale or as their sale contract states at time of purchase.

We require that you take your new poodle to the veterinarian of your choice within 72 hours of purchase (further details will be included in your purchase contract). to uphold your health guarantee, and for the best interest of your new pup's health.
Deposit
No puppies will be held without a deposit, and any and all remaining balances(including shipping) will be due a minimum of 14 days before shipping when possible. Deposits are non-refundable with the exception of Breeders discretion or an Act of God. Breeder has the discretion on whether a refund is warranted.
Please fill out our application if you would like to be approved as a home for one of our outstanding poodles.
Shipping
We will make all the arrangements to have your poodle shipped by flight from Manchester, Michigan (Detroit Metro Airport), to the major airport nearest to your home. We have been successful in shipping our pups on many safe journeys throughout the United States. We do our best to avoid extreme heat or cold weather and follow airline rules and regulations. We will not ship if weather poses a health risk. The health of the pup is our first priority at all times, which has given us a proven successful shipping record and many safe uneventful journeys for our pups.