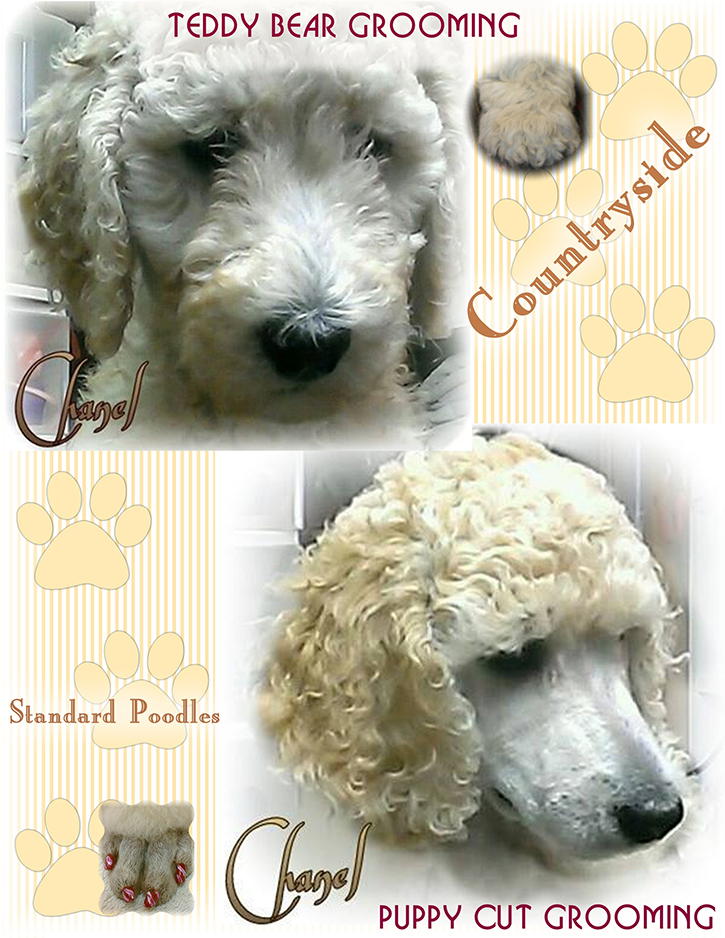 I am asked quite frequently about grooming poodles. As a professional groomer of 30+ years, I am confident that I can help you with having the right information, so you can make a decision on what is the best poodle grooming style that will fit your lifestyle with your new pup.
All our pups are introduced at an early age to all the professional equipment that will be used on them for their entire lives. Many people choose to take their pup home in either a puppy cut or what I call my teddy bear look. Depending on how your poodle pup is groomed, the muzzle can appear either long or short. Your choice of style will determine the amount of hair left on the face and feet, and therefore the overall appearance of your new pup.
All our pups go to their new homes with a complete professional grooming of the new owners choice of style. We also offer pampered choices of bows and nail polish at no extra charge. So if you are considering one of our pups for your new companion and family member, see the photos to help you decide on the look you would like your pup to have.